A room for leisure
The social hub of all homes, keeping your living room comfortable and beautiful is a staple of Scandinavian living. Designed with this in mind, our range features timeless pieces that combine style, functionality and longevity.
Shop our Living Room range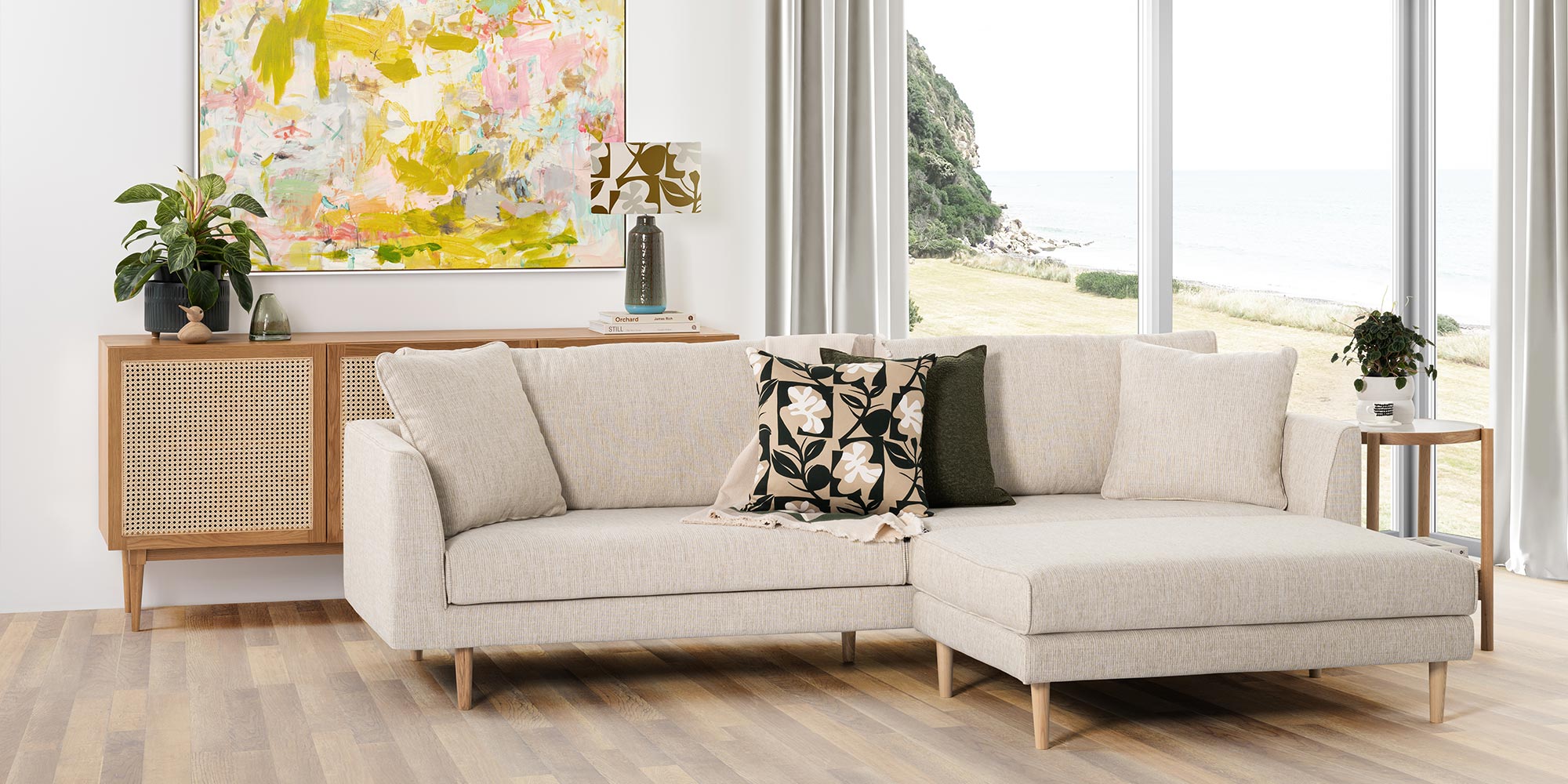 Sofas & Lounges
The Modern has a fantastic range of 2-seat, 3-seat and 4-seat sofas available, as a well as combination chaise sofas for the ultimate in flexibility and luxury.
View our Sofa range
Our sofa range draws inspiration from Scandinavian, Danish Modern and Mid-Century Modern furniture design influences. Crafted from solid timber and covered in commercial-grade fabrics or high-quality leathers, we also offer customised fabric options within our sofa range to suit your space.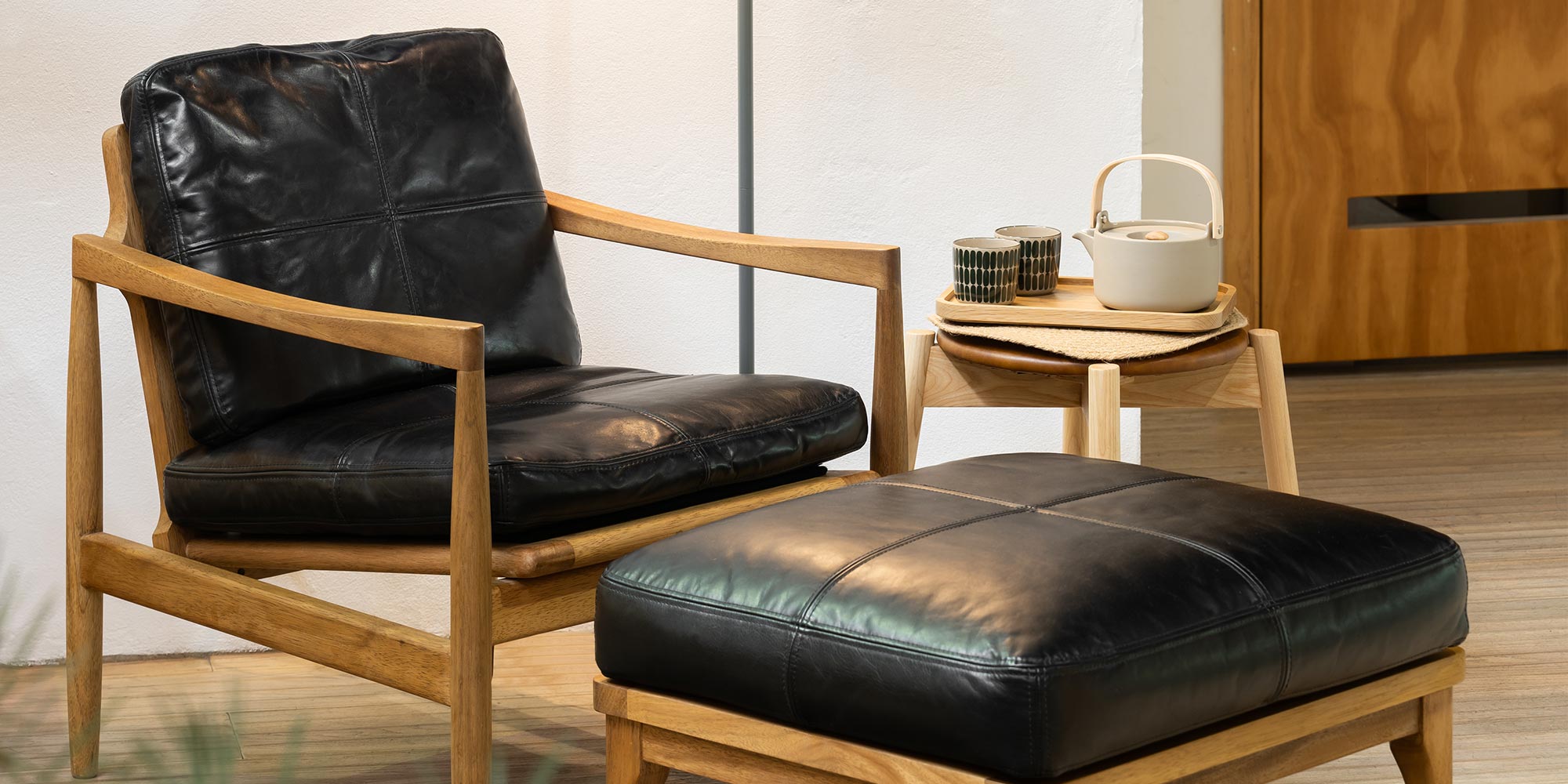 Armchairs
Perfect as a standalone piece or paired with sofas, our range of sturdy armchairs will make a welcome addition to any space.
View our Armchair range
Featuring solid timber frames and complimented with high-quality leather or commercial-grade fabric, our armchair range has something for everyone. Stuck on making a decision? Visit one of our showrooms to test out each armchair, and discuss your needs with one of our friendly team members.
The Modern is home to a wide range of classic living room furniture. Designed and manufactured with aesthetics, functionality and quality in mind, our living room furniture is timeless. If you are looking to furnish your living room with a leather or fabric sofa, solid timber armchair, solid timber entertainment unit or an exceptionally crafted coffee table visit your closest showroom or speak with us online today.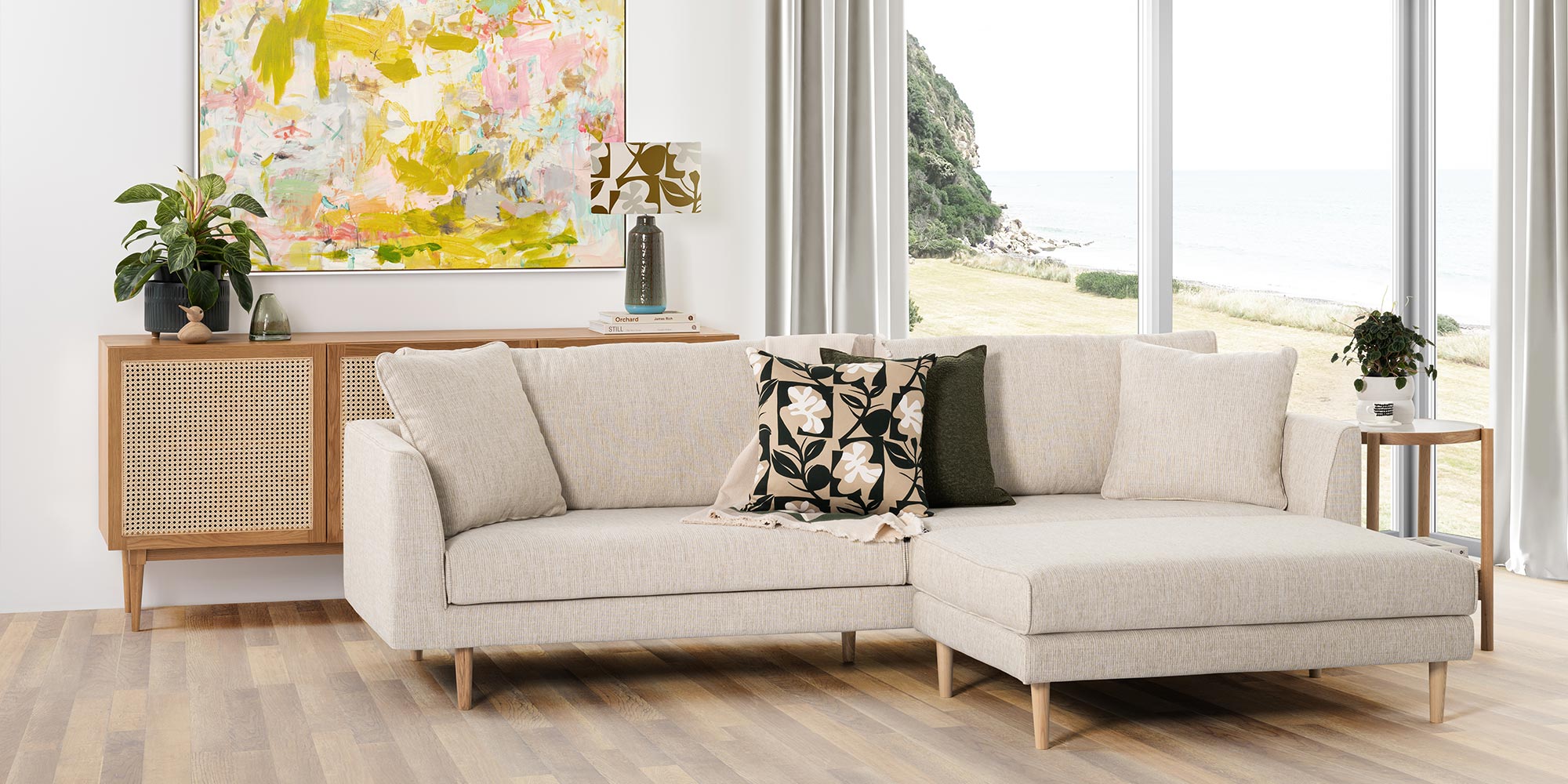 Visit us today!
We have showrooms in Queensland, New South Wales, Australian Capital Territory and Victoria.
Find your closest showroom
The 'living room' is a common Australian term, while 'lounge' and 'sitting' room are more common in British households. While they all hold the same meaning, sitting room is considered a more formalised terminology. Living room is considered more of a residental term and suggests a relaxed communal space whereas lounge is a term that is more common in commercial settings, like hotels.
The lounge room is a focal point for relaxation in the home and is generally categorised by having a communal seating arrangement where the whole family can gather. Generally, a lounge or living room may also include a coffee table, entertainment units and storage solutions which can be personalised with accessories and timeless family heirlooms such as Marimekko of Finland, Iittala and Normann Copenhagen. The lounge room can be pulled together with a large rug and the rule of thumb is the larger the rug, the bigger the room will feel.
There are several simple methods to judge the quality of lounge room furniture. The weight of the piece and the materials used are an excellent initial indicator. Quality timber furniture is constructed using a range of hardwoods that include oak, elm, walnut, ash, beech and birch and have a noticeable weight to them. Many furniture manufacturers use plywoods and veneers, these are lighter in comparison to hardwoods and are much less consistent in quality. Quality furniture will also feature full grain leathers and commercial grade fabrics. At the Modern Furniture Store we always use solid timbers and quality upholstery materials.